Pakistan
Terrorism cannot be eliminated without action against banned outfits: MWM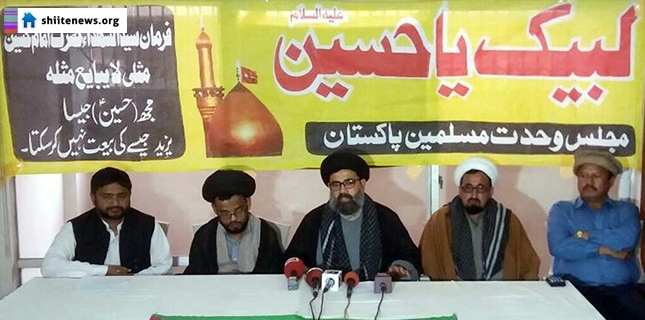 Majlis-e-Wahdat-e-Muslimeen's deputy secretary general, Allama Ahmed Iqbal Rizvi, has said that terrorism would not end automatically but stern action would have to be taken to eliminate terrorism and terrorists.
"Government must tell nation which are the forces who impede implementation of action under National Action Plan against the terrorists," asked Allama Rizvi at a press conference at MWM office in Karachi yesterday.
He said that government's flexible policy had encouraged and emboldened the terrorists who continued to kill innocent civilians of Pakistan at will. He said that two Shia Muslims were martyred in Karachi because of inaction against the banned terror outfits.
MWM's official urged the government not to differentiate terrorists as good or bad because there is no good among terrorists.
He announced that MWM would observe Friday as a day of protest against recent targeted murders of innocent Shia Muslims in Karachi.