Pakistan
Interior Minister blames KP govt of not adopting concrete security measures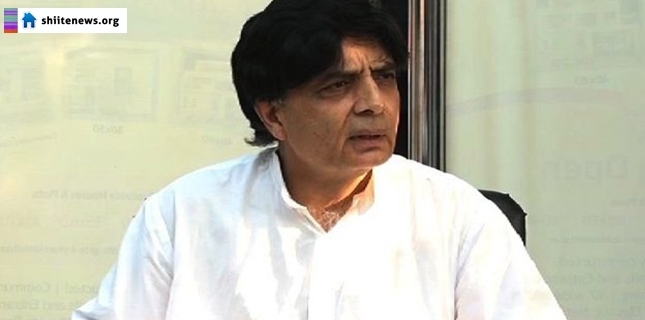 Federal Interior Minister Chaudhry Nisar Ali Khan accused Khyber Pakhtunkhwa Government of not adopting needed concrete security measures despite two threat alerts issued to them by federal government.
He talked to KP governor Iqbal Zafar Jhagra and excused that he could not visit Parachinar due to bad weather. He told him that federal government had issued high security alert on November 25 and December 14, 2016. But they failed to take security steps.
However, it is amazing to blame KP government for Parachinar bomb blast because Parachinar is capital city of Kurram Agency of Federally Administered Tribal Area and federal government and security officials under federation are supposed to be responsible for the security of Parachinar.