Pakistan
Pakistan Army's counterterrorism expertise is the best: COAS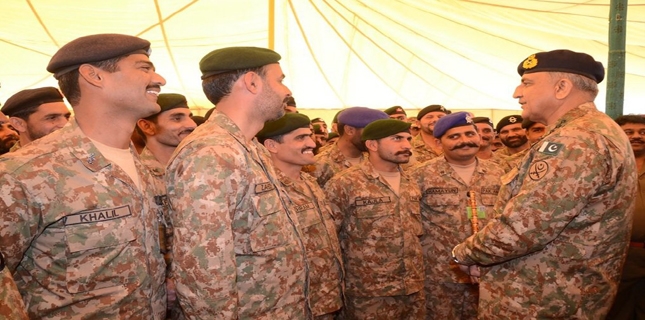 Chief of Army Staff (COAS) General Qamar Javed Bajwa urged Pak Army personnel to be prepared for all kinds of threats and situations, the Inter Services Public Relations said.
General Qamar Javed Bajwa Monday visited Elite Strike Corps, Multan Garrison, where he interacted with soldiers, the ISPR said in a statement.
The army chief, in his address with officers and troops, said that Pakistan Army is a valiant, professional and world best force, it read. He lauded army troops for braving challenges of conventional warfare.
"Our counterterrorism expertise has been further strengthened in battlefields," he said, urging jawans to be prepared to face any threats and situations. "You are to defeat them all!"
Gen Bajwa appreciated the role of Multan Corps jawans in ongoing military operations in FATA and Khyber Pakhtunkhwa.
Later, the corps commander Multan briefed the army chief on operational and administrative preparations of the corps.
The COAS also laid a floral wreath on martyrs' monument and offered Fatiha.