Pakistan
Banned outfit organizes seminar in government school, where is National Action Plan?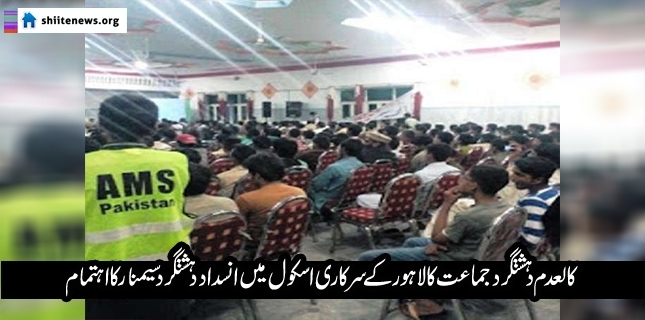 Mohammadiya Students Organization has successfully held a seminar in the Government Boys High School Green Town Lahore leaving Pakistani nation agape and appalled because they hoped that government was supposed to prevent banned outfit activities under National Action Plan.
The banned student organization also held another seminar in Allied Public School Chooniyan. The organization Chief Abdul Rehman spoke at the seminars.
It was also surprising and interesting that banned outfit ringleader lectured the participants on counterterrorism methods.
The seminars were held to impart training to students against terrorist attacks. It was amazing because the outfit that was banned for links to terrorism itself lecturing against terrorism.