Pakistan
Agha Ziauddin murdered for struggling for people's rights: Allama Rahat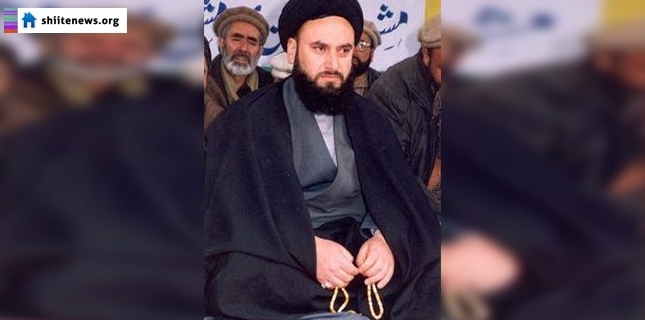 Allama Agha Syed Rahat Hussain al Hussaini, Gilgit-based Shia leader, paid tributes to martyr Shia leader Agha Syed Ziauddin Rizvi saying that great Shia scholar of Gilgit-Baltistan always preached peace and struggled for the rights of downtrodden people and enemies of peace and oppressed people got him eliminated for these reasons.
He was addressing a mammoth condolence congregation on the 12th martyrdom anniversary of Shia scholar Syed Ziauddin Rizvi.
"Agha Ziauddin always sorted out disputes by peaceful and reconciliatory means and this approach always bore fruits hence the enemies of peace and harmony detested him and his successful course of action," he said.
Allama Rahat Hussaini censured the government for inaction against those assassins of the great Shia scholar who were nominated in the FIR of his murder case. He said that killers were allowed to escape from jail and after that capital punishment was announced in absentia but those who could not flee, were booked in in minor crimes so that they could not get capital punishment hence get free shortly.
"Government is pushing Shia Muslims to wall. Section 144 has been imposed on our land to declare our land as government land and our innocent people are being hanged while the perpetrators of heinous crimes are still free," he said, urging the supporters to get united to attain their legitimate and inalienable rights.
Agha Rahat Hussaini also denounced the political parties saying that those parties from others parts of Pakistan came to Gilgit-Baltistan during election campaign and after that they were still missing. He urged people to join hands and must not trust those opportunist parties.
Deedar Ali, Tehreek-Jafaria Pakistan's legislator of GB legislative assembly, also spoke.