Pakistan
Proscribed ASWJ defeats National Action Plan in by election from Jhang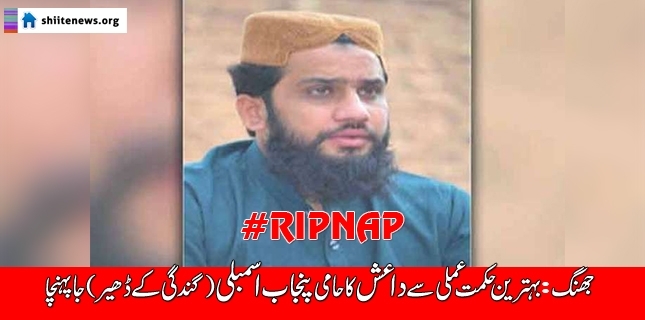 The son of fonder of Sipah-e-Sahaba, mother of all terrorism in Pakistan, has successfully defeated the National Action Plan of the State of Pakistan, to become Member of Punjab Assembly from Jhang district. Masroor Nawaz Jhangvi of proscribed ASWJ (renamed version of Sipah-e-Sahaba) cleverly offered his candidature as an independent despite the fact that he was not an independent contestant but in fact he was one of the notorious ringleaders of the mother party of Lashkar-e-Jhangvi.
Neither intelligence agencies nor national security advisor General Nasser Janjua (retired) took any action to stop terrorist outfit's man from contesting election. Neither Election Commission of Pakistan nor did the judiciary of Pakistan take suo motu notice of the violation of Election code and of National Action Plan that was devised to eliminate terrorism in Pakistan.
Ruling Pakistan Muslim League-Nawaz's heavyweight was declared disqualified only to pave way for the smooth winning of the banned terrorist outfit's terrorist. Then came the PPP that fielded its contestant to divide the anti-takfiri vote-bank and strange enough a Shia woman deputy speaker of Sindh Assembly ran campaign for the weakest candidate of the PPP in Jhang.
So, Masroor Nawaz Jhangvi's success is tantamount to death of ideology of Pakistan because cornerstone of this ideology was Mohammad Ali Jinnah and he was a Shia Muslim whom Jhangvi calls infidel/heathen.
It is also noteworthy that the state of Pakistan has taken stern action against the non-takfiri militants and opponents of ideology of Pakistan but Saudi-backed takfiris are allowed to do whatever they deem fit including terrorism and violent extremism.