Pakistan
Sunni party leader censures proscribed ASWJ for defaming Sunni Muslims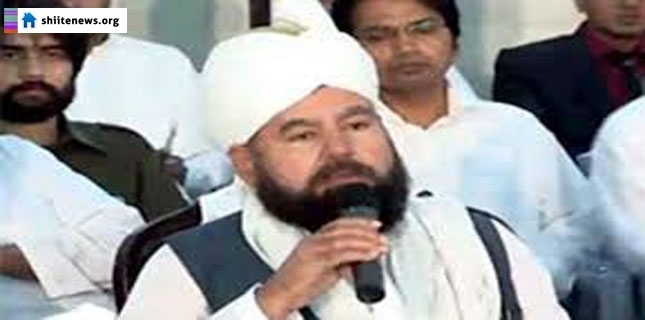 Head of Jamiat Ulema-e-Pakistan-Niazi (JUP-N) Pir Syed Masoom Shah Naqvi has condemned the proscribed ASWJ for defaming peaceful Sunni Muslims by misusing their name in its name Ahl-e-Sunnat wal Jamaat (renamed versiosn of Sipahe-e-Sahaba Pakistan ) of Deobandi terrorists. He asked the state authorities to take notice of misuse of name of Sunnis by the ASWJ.
Speaking to delegates belonging to his JUP-Niazi at his party's secretariat, Pir Masoom Shah, said that peace in Punjab province could be established without the military operation against the banned terrorist outfits in southern Punjab that had appeared as nursery of the takfiris.
"Pakistan Army has got the best leadership. We hope he will come up to the aspirations of the nation and give a tit for tat response to Indian bellicosity along the Line of Control and on the working boundary," he said optimistically.
He said that patronage of the rulers impeded the action against the banned outfits hence Punjab became a den of banned Lashkar-e-Jhangvi (an offshoot of ASWJ), Daesh and their like-minded fanatics and terrorists. They had got shelter in southern Punjab.