Pakistan
Allama Raja Nasir welcomes appointment of General Qamar Bajwa as army chief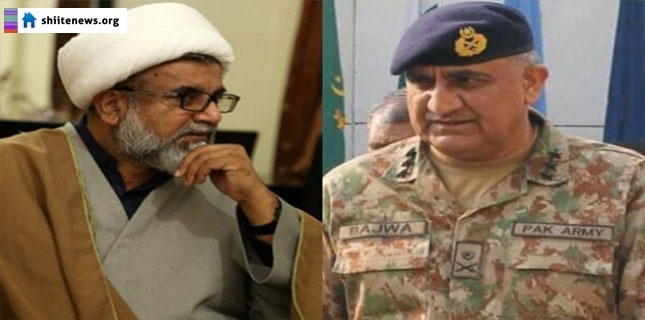 Head of Majlis-e-Wahdat-e-Muslimeen (MWM) Allama Raja Nasir Abbas Jafari has welcomed the appointment of General Qamar Javed Bajwa as new army chief of Pakistan saying that it would augur well. He expressed hope that General Bajwa will continue the fight against terrorism.
Allama Jafari said in a statement that terrorism was the biggest of all the challenges being faced by the country and it was dire need of the hours to rid the country of the menace of terrorism because it was the major hurdle in the way of economic prosperity, foreign investment and social harmony.
"Takfiris pose serious threat to the peace and unity of nation by bloodshed of innocent compatriots under their nefarious sectarian interest," he said pointing out that one of the reasons for the success of Gen Raheel Sharif was the fact he had a clear stance of taking even-handed action against all.
Hence, he urged new army chief to follow the same outlines and motives practiced by his predecessor Gen Raheel Sharif.
Allama Raja Nasir expressed concern over weak foreign policy of Pakistan on Kashmir under which no definitive stance or action was taken so far against the growing bellicosity of India. He proposed Pakistan needed to rally the support of more and more countries to form a global alliance in favor of the innocent Kashmiris by voicing this issue at every forum.
MWM head emphasized on the need that the civilian and the military leadership must remain on the same page on the bilateral relations with India.