Pakistan
Allama Mirza Yousuf Hussain forced to desist from Shia rights movement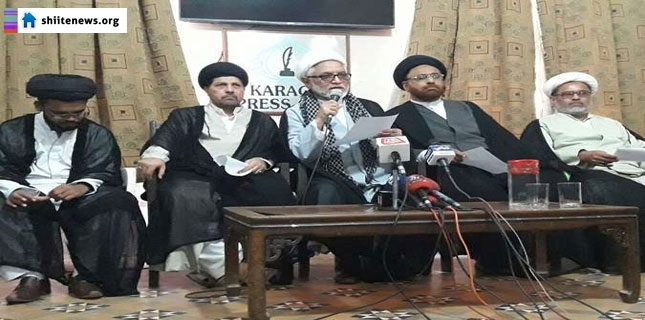 Chief of All Pakistan Shia Action Committee Allama Mirza Yousuf Hussain has said that he was implicated in a false case and put behind the bars because the black sheep within the state authorities wanted to force him not to begin Shia rights movement that he had planned earlier.
Speaking at a press conference Mirza Yousuf said that he was to announce the Shia rights movement on the chehlum (arbaeen) anniversary in Karachi but the corrupt and biased officials learnt that and put him behind the bars so that he could not begin movement.
"We are not against government but we demand legitimate first class citizen rights for all Pakistanis including Shia Muslims because Shiites have equal political and ownership rights in Pakistan like others do," he said.
He demanded of the government to devise a just course of action for the development of Gilgit-Baltistan where majority population should never be sidelines nor they should be ignored. He said that Shia Muslims are integral part of Pakistan as well as Gilgit-Baltistan. He exhorted the government not to post any biased person on any position anywhere within Pakistan or in Gilgit-Baltistan.
He said that unjustifiable witch-hunt against the peaceful and patriot Shia community was aimed at pleasing the takfiris and their patrons and this policy was deleterious for Pakistan hence must be rescinded.