Pakistan
Bilawal criticizes Good & Bad terrorists policy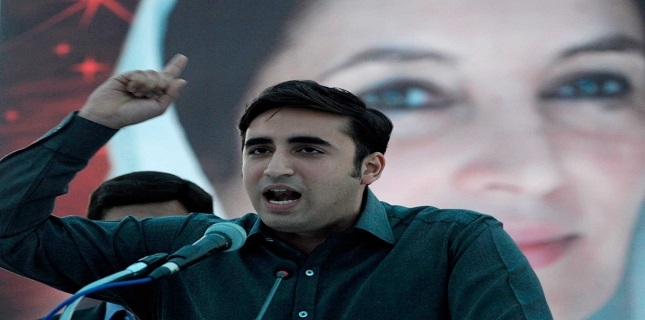 Chairman Pakistan Peoples Party Bilawal Bhutto Zardari has strongly condemned coward suicide terrorist attack on Quetta Police Training Center last night in which 60 police personnel were martyred and over 120 suffered wounds.
"This horrifying terrorist attack by the beasts has shaken every Pakistani and our sympathies go to every victim and every family who lost their loved ones," said PPP Chairman in his statement.
He said that PPP has been stressing from the day one that NAP implementation should be made in letter and spirit and all its points must be adhered to instead of selective application in a discretionary manner.
PPP Chairman said that a Parliamentary Committee needs to monitor the implementation of NAP so that such shocking attacks are averted.
Bilawal Bhutto Zardari stressed that policy of good or bad terrorists won't work and terrorists, their facilitators and patrons should be eliminated once for all. He said that this is war of mindsets and only national unity can defeat it.