Pakistan
Four Daesh terrorists arrested in a raid on Wahhabis-allied Deobandi takfiris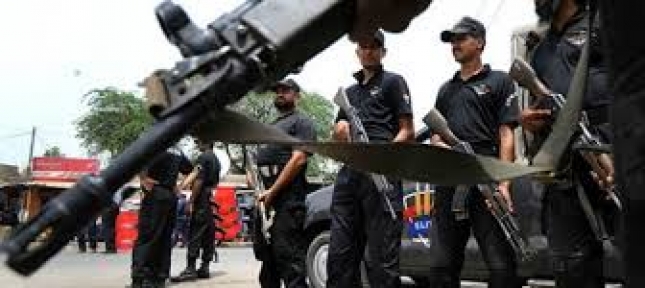 Four notorious takfiri Deobandi terrorists belonging to Saudi co-religionist Wahhabi outfit Daesh were arrested in Toba Tek Singh district of Punjab province
Faisalabad Counter-Terrorism Department (CTD) staff arrested four Deobandi takfiri terrorists while they were traveling in a vehicle. CTD vehicles were after them. Near Fatima Town on Toba-Gojra bypass road, they pulled over and took cover in fields.
CTD and Elite Force policemen besieged the area and arrested them.
Sources said detonators, explosives and maps of buildings were recovered from them.
City police officials chose not to share the detail of the arrests.
A search operation was underway by security agencies in Fatima Town and Ghaziabad localities as reportedly a fifth abettor of the arrested takfiri militants had fled the scene.
Sources said the four belonged to the militant Daesh (IS) group and a leaflet and flags of the banned outfit, explosive powder, prima card, safety fuses and detonators were also recovered from them.
The sources said one of them was a resident of Khyber Pakhtunkhwa while other three were from Rawalpindi. It is suspected that they had come to the area for terrorism in the upcoming Muharram month.
Some Deobandi outfits were trained for terrorism in Af-Pak region by Saudi Wahhabis during Afghan war and also during tenure of Taliban regime in Afghanistan.