Pakistan
Shia Muslims celebrating Eid-e-Ghadeer across Pakistan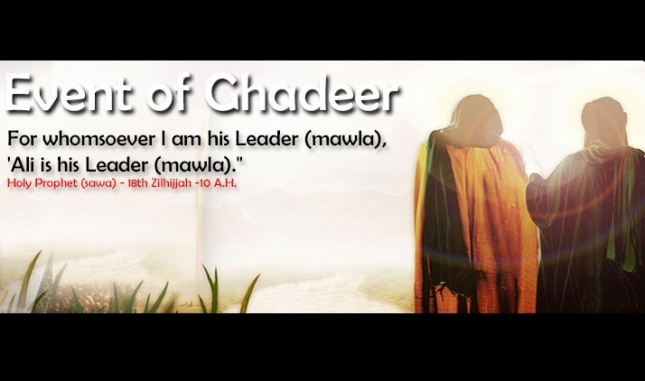 Shia Muslims are celebrating Eid-e-Ghadeer to commemorate the declaration of wilayat (guardianship and leadership) of Imam Hazrat Ali (AS) as his successor by Hazrat Mohammad (PBUH), the last apostle of God, who told a mammoth rally of Muslims in Arabic: "Man Kunto Maulah, Fa Aliun Maulah." Shia Muslims celebrate the day on 18th Zilhajjah every year according to Islamic lunar calendar.
Since last night, Shia residential areas have been decorated like a bride. Streets are being illuminated. In all Shia mosques and Imam Bargahs, celebrations were held. Poets and maddah recited poetry and religious scholars highlighted the salient features of Ghadeer declaration.
Many notables held celebrations where the Ghadeer sermon of the last apostle and Prophet of Islam Hazrat Muhammad (PBUH) was also recited to create awareness among people what in fact Hazrat Muhammad (PBUH) meant for wilayah of commander of faithful Imam Ali (AS).
Reports from Karachi had it that a public celebration was held at Turabi Park Incholi where sweets were distributed among people and Eidi were given away to children.