Pakistan
8 more injured of suicide bombing succumbs to wounds raising death toll to 36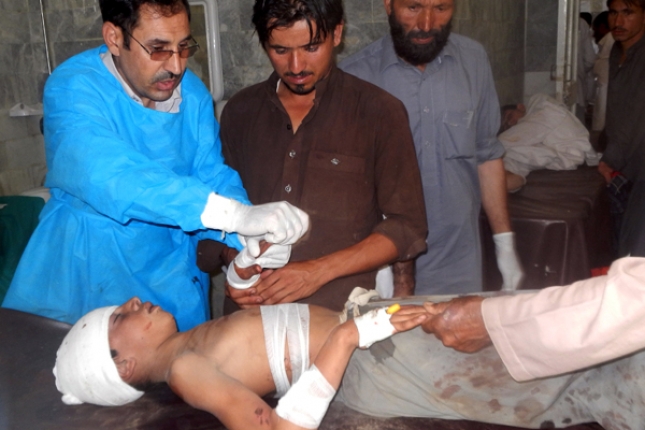 Another 8 injured of suicide bombing in a Sunni mosque during Friday prayers by Saudi co-religionist Wahhabis-trained Deobandi takfiri terrorists, breathed their last at hospitals on Saturday. The death toll of Mohmand Agency's mosque bombing rose to 36. Fun eral prayers of many victims were also held.
Wahhabis-trained Deobandi takfiri terrorist of Jamaatul Ahrar (Taliban faction) was at the mosque in village Payee Khan in Anbar tehsil of the agency in FATA. "It was a suicide blast," the assistant political agent quoted a witness as saying.
"The suicide bomber was in crowded mosque, he shouted 'Allahu Akbar,' and then there was a huge blast," Naveed Akbar, deputy administrator of Mohmand agency said.
A second regional official also confirmed the bombing in the village of Payee Khan, in the troubled region of Federally Administered Tribal Areas (Fata) bordering Afghanistan.
"Many people gathered inside the mosque where a suicide bomber blew himself up," said Shaukat Khan, another official in Fata.
The country's frontier regions, which are deeply conservative and hard to access due to rough terrain, have long been the sanctuary of fighters from al Qaeda, the Taliban and other Saudi co-religionist takfiri extremist groups.