Pakistan
"Our Fears are Genuine, Militancy Prevails in Pakistan", Allama Nasir Condemns Quetta Blast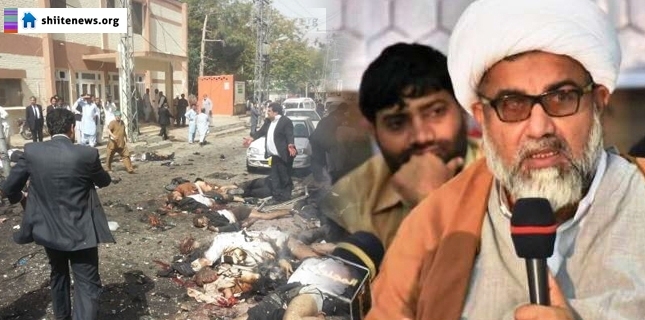 Majlis Wahdat ul Muslimeen (MWM) Pakistan Secretary General Allama Raja Nasir Abbas Jafri has condemned the deadly blast that killed more than 63 people in Quetta following the targeted attack leaving president of Balochistan Bar Association Advocate Bilal Anwar Kasi dead.
He asserted that the current regime has not only terribly failed in providing security to its nation but its security departments have disappointed the masses appallingly.
He indicated that we have been here against the same issues for the past three months, brining governments attention on matter pertaining to militancy. Doctors, Engineers, Lawyers and other professionals are being targeted daily with their perpetrators free till date and not accounted for.
"Our cause was simple 'Rid Pakistan of militancy', this is exactly what we have been mentioning for the past three months in our Hunger Strike", he exclaimed.
He expressed that should this prevail, he feared anarchy and unrest.