Pakistan
UN Takes Saudi Arabia's Name off Blacklist Viz Licence to Kill Yemeni Children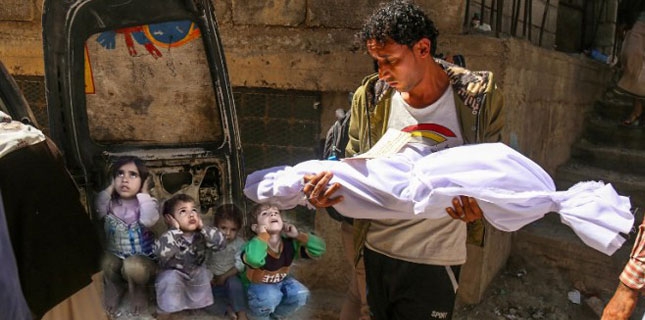 Majlis Wahdat ul Muslimeen Deputy Secretary General Allama Ahmed Iqbal strongly condemned the United Nations move on Tuesday, taking Saudi Arabia's name off the blacklist.
The UN blacklisted Saudi Arabia, in June, after concluding in a report that Riyadh had been responsible for 60 percent of the 785 deaths of children in the Saudi war on Yemen last year.
A few days later, however, the world body announced that Saudi Arabia would be taken off the list pending a joint review with Saudi Arabia.
This occured only after Riyadh reportedly outlined the measures in a 13-page confidential letter to the UN chief last week.
Ban Ki Moon claims the decision is made under "UNDUE PRESSURE"
After deciding to remove Saudi Arabia from the blacklist of countries that kill and maim children, UN Secretary General Ban Ki Moon himself admitted that the decision had been made under "undue pressure."
Speaking at the Security Council meeting on Tuesday, Ban said he still had "very strong concerns about the protection of Yemeni children" despite a series of measures Saudi Arabia has purported to take to protect children in Yemen.
MWM Allama Iqbal voiced out his concerns claiming that the security council responsible for safety of humanity around the world acecssed the Kingdom involved in heinous crimes in Yemen War, killing innocent children in abundance. The same council now claims that they are reveiwing the issue and are under immense pressure.
He claimed that if the UN, an independent body, can come under pressure then there seems no need for a council that cannot remain impartial. Justice cannot prevail, should organizations take bias, he exclaimed.
Yemen has been under relentless military attacks by Saudi Arabia since late March 2015, with internal sources putting the death toll from the aggression at about 10,000.