Pakistan
Sipah Sahaba Militants Killed at the Hands of SAF in Syria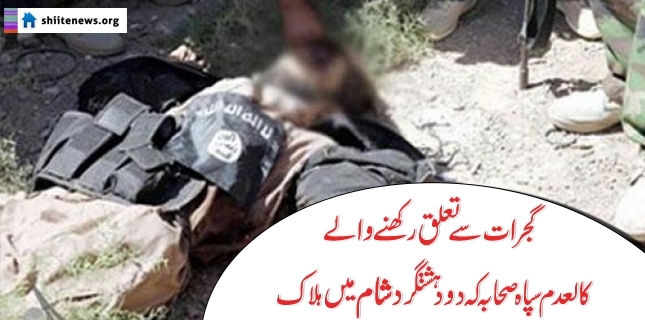 Two mainstream militants of banned Sipah Sahaba from Punjab's Gujrat District are reportedly killed in Aleppo (Halab) Syria, informed Counter Terrorism Department (CTD) officer.
CTD Punjab officer, on account of anonymity, informed Shiitenews that Abdul Salam and Abdul Rehman belonging to the proscribed Sipah Sahaba (Ahle Sunnat wal Jamaat) from Muhalla Jogipura Jalalpur Jatan of Gujrat district went to Syria, fighting alongside the self-style Islamic State (ISIS). It has been reported that both were killed in skirmishes with Syrian Armed Forces and buried locally.
The officer revealed that Abdul Rehman Muawiya was also the security in charge of banned outfit's leader Azam Tariq.
Sources have revealed that around 1000 armed militants from banned Pakistani outfits are fighting alongside ISIS in Syria, working at a wage of USD400 per month. They are reported to be involved in Jihad Nikah (Jihad un Nikah) in Syria, at the decree of their Saudi Cleric Mufti Al Arifi.