Pakistan
Amjad Sabri's Murderers Managed to Escape from Custody and Fled Karachi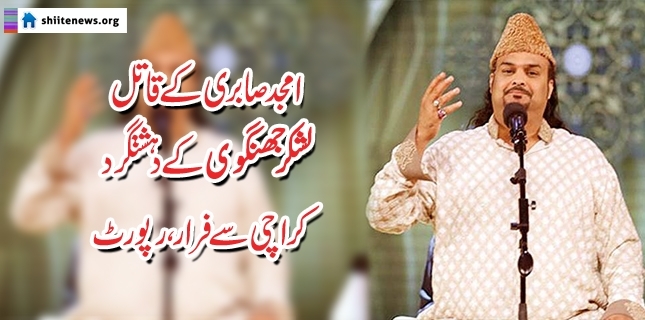 Three of the proscribed outfit Lashkar-e-Jhangvi (LeJ) terrorists confessed to Amjad Sabri's murder but managed to escape not only custody but as well fled Karachi.
Reports have revealed that banned outfit Lashkar-e-Jhangvi militants, involved in Amjad Sabri murder the other day, have fled Karachi successfully.
In April, the same terrorist outfit killed 7 police officers in Orangi Town managing not only to flee the scene but the city as well.
Counter Terrorism Department (CTD) officials, on account of anonymity told media that 3 militants were arrested on account of Amjad Sabri's murder, two among the three confessed to their crime during interrogation. He added they revealed that the orders for Amjad Sabri's murder were received from Punjab. Investigation with Builder Mafia went in vain and no connection was established.
Sources revealed that only when they the perpetrators are arrested again, then one can establish the real motive behind the murder.