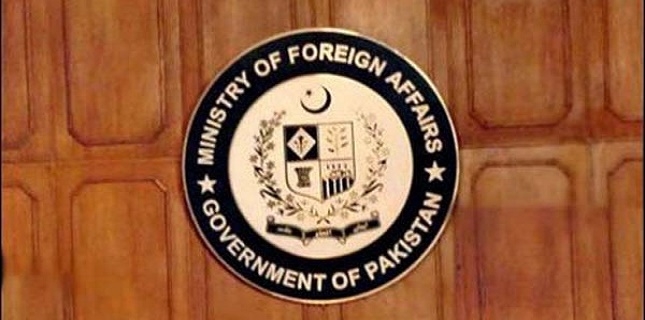 ISLAMABAD: The Foreign Office has condemned an attack carried out by the militant Islamic State (IS) group on a shrine in Iraq in which at least 35 people were killed.
In a statement issued here, the Foreign Office said: "The government of Pakistan strongly condemns the terrorist attack on a shrine in Balad, resulting in heavy loss of lives and injuries."
The gun and bomb attack on the mausoleum of Sayid Mohammed bin Ali al-Hadi in Balad, 70km off Baghdad, was claimed by the IS which said it was executed by five of its fighters.
The attack came four days after a massive Baghdad shopping complex bombing in which 292 people were killed.
The string of attacks in Iraq took place as Iraqi troops, backed by volunteer forces and air cover by United States air force, began their advance in Mosul, the last major city under the control of the IS.
"Pakistan stands in solidarity with the brotherly people of Iraq in this hour of grief," the statement said, adding: "The government and the people of Pakistan extend their heartfelt condolences to the brotherly government and people of Iraq over the loss of innocent lives. Our thoughts and sympathies are with the bereaved families and we wish speedy recovery to the injured."
The Foreign Office had also condemned the Baghdad attack earlier.