Pakistan
JUI-F Senator 'verbally abuses' female analyst during TV talk show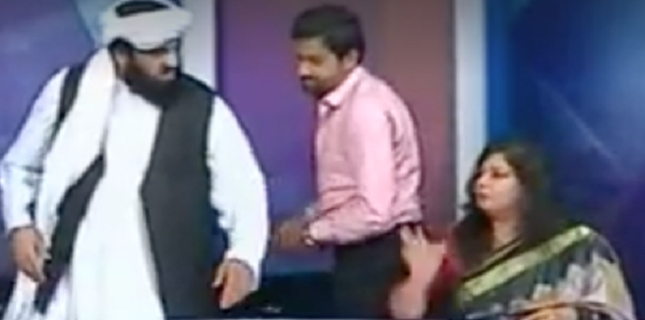 A Jamiat-i-Ulema-i-Islam Fazl (JUI-F) senator reportedly used abusive language against female analyst and rights activist Marvi Sirmed during a television show on Friday, triggering a social media uproar.
The show aired on private television channel NewsOne was debating recent honour killings in Pakistan when JUI-F Senator Hafiz Hamdullah got angry over Ms Sirmed for what he believed was her support for the comments of Barrister Masroor, a panelist in the programme, over a lack of reaction from the Council Of Islamic Ideology on these killings.
Hamdullah was of the view that Barrister Masroor should not have used the words 'pee k soey hue hain' (sleeping after getting intoxicated) for the CII chairman and his fellow JUI-F member Maulana Sherani.
"I won't allow you to speak if you are supporting his words," Hamdullah said to Sirmed.
The argument between Hamdullah and Sirmed resulted in an exchange of hot words between the rights activist and the lawmaker.
As seen in the video, Hamdullah continued that he would not allow Sirmed to speak.
The questionable language was omitted from the transmission. However, Sirmed in her Facebook post claimed that Hamdullah began verbally abusing her with the worst possible expletives and tried to physically attack her as well.