Pakistan
MWM to Contest PS-127 against PPP and MQM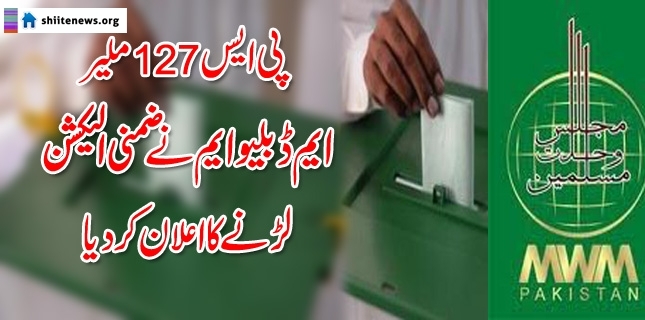 Majlis Wahdat Muslimeen (MWM) has decided to nominate its' candidate in the upcoming by-election of PS-127 District Malir vacated by Muttahida Qaumi Movement (MQM) Ashfaq Mangi.
Election Commission of Pakistan (ECP) announced PS-127 by-poll to be held on May 13 and currently accepting forms from varied candidates. Though MWM hasn't given media a confirmation on his candidate against the other two major rival parties namely; MQM and PPP.
In 2013 general elections MWM was able to acquire 11,000 votes from this particular constituency. Should they are able to continue with their previous strategy and bring out their supporters to vote, they stand a chance to win.