Pakistan
Government once again determined to take more action against terrorists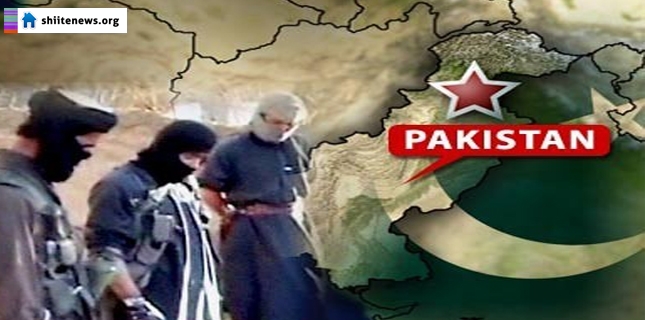 Government once again determined to take more action against terrorists
Shiite News: Government of Pakistan has decided to increase measures against members of banned organizations, people included in 4th schedule and human traffickers.
According to the decision which was taken in interior ministry's meeting held under the chairmanship of federal interior minister Chaudhry Nisar Ali Khan, travel documents and CNICs of members of banned organizations will be cancelled and they would not have the right to open bank accounts, get mobile sims and driving licenses.
Chaudhry Nisar Ali Khan said that those defaming the country would not be able to escape security agencies. He said "security agencies have worked very hard to establish peace in the country and overall situation of the country is getting peaceful despite terrorists' efforts of spreading chaos.
In addition to members of outlawed groups and human traffickers, FIA's performance in mega corruption cases, action against corrupt elements, security of schools, media houses and trade centres and many other issues were also discussed in the meeting.
The administration was also directed, in the meeting, to cancel licenses of all those security companies who have not yet submitted their documents.
FIA officials told the house that one thousand and eleven people have so far been arrested during the ongoing campaign against human traffickers, out of which 290 were proclaimed terrorists, 17 were highly wanted and 84 had been declared as fugitives by the court.
Senior police officials also briefed about the measures taken to ensure security of schools and media houses in Islamabad.