Pakistan
Saudi Defense Minister to visit Pakistan after the Foreign Minister's failed visit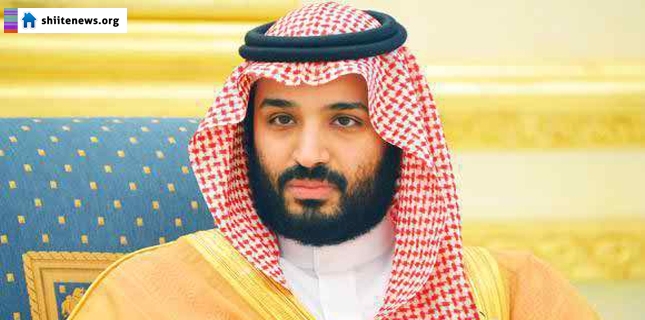 Saudi Defense Minister to visit Pakistan after the Foreign Minister's failed visit
Shiite News: Defense Minister of Saudi Arabia and the murderer of thousands of Yemeni people Muhammad Bin Salman will visit Pakistan on Sunday. Saudi Arabia's Foreign Minister had also visited Pakistan only two days ago.
Saudi Arabia's Defense Minister will meet political and military leadership during his visit and will discuss issues like bi-lateral defense relations, war against terrorism, Saudi alliance and Middle East's situation in addition with other major issues, sources told. Recent situation between Saudi Arabia and Iran will also be discussed in meetings.
Saudi Arabian Defense Minister's visit immediately after the Foreign Minister's visit holds extreme importance keeping in view the ongoing tension between Saudi Arabia and Iran. Saudi Arabia is asking Pakistan for military help at a time when Pakistan's military is fighting a war against Wahhabi terrorists within its own territory.
Saudi Arabian Defense Minister Muhammad Bin Salman's visit, so nafter Adil al-Jubeir's visit, points towards that fact that Saudi Foreign Minister came to Pakistan with an agenda but could not succeed in it therefore, Muhammad Bin Salman, who is not only the Defense Minister of Saudi Arabia but also a crown prince and son of the King, is coming to Pakistan to complete that agenda.
Pakistani leadership has been trying to refrain from becoming a part of any military alliance against Iran and some other Muslim countries have also denied participating in the alliance. Saudi Arabia is apparently making the military alliance against Daesh but in fact it is directed against Iran.
Arab sources told that Saudi Arabia has been supporting and helping terrorists on a large scale and there are proofs of it therefore, the alliance against Daesh is just an excuse and rela objectives of Saudi Arabia are different from what it is showing to the world.