Pakistan
Government deliberately trying to foil the NAP: Allama Syed Nazir Abbas Taqvi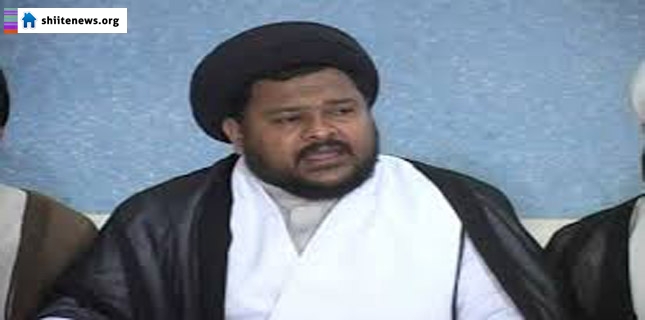 Government deliberately trying to foil the NAP: Allama Syed Nazir Abbas Taqvi
President of Shia Ulema Council Allama Syed Nazir abbas Taqvi accused government for deliberately attempting to foil the NAP and said "action against the banned organization, involved in the killing of around 80 thousand innocent people, has been slowed down and it is affecting the efficacy of the NAP. The government has left this war against terrorism solely on army and has only been making verbal claims, the whole nation is worried because of government's reluctance in taking action against takfiri terrorists and their facilitators". He demanded that NAP should be used as an active tool against terrorism rather than making it a mere slogan. Allama Nazir Abbas expressed these thoughts while talking to the members of Shia Ulema Council at the provincial office.
Allama Nazir Abbas Taqvi further said "Millat e Tashaii and army of Pakistan are the ones to bear greatest losses due to ongoing terrorism in the country. In order to make NAP work it is necessary to take action against supporters and facilitators of militants as well. Takfiri terrorists groups present in the country have sacrificed country's stability and security for their own interests. Had the army not started operation against Taliban and other extremist groups Karachi would have become a sanctuary of terrorists like Waziristan. Government's reluctance in declaring any final decision against militants proves their inefficiency and their will to take strong decisions for country's stability and security".
"Poor economic policies of incompetent rulers have taken the country on the verge of economic collapse. Federal and provincial governments have always given their own interests precedence over national interests and now Karachi operation is also suffering because of this bad politics", he added.