Pakistan
New Pakistan: During the Insafi government, Case filed against the organizer over large number of people in the procession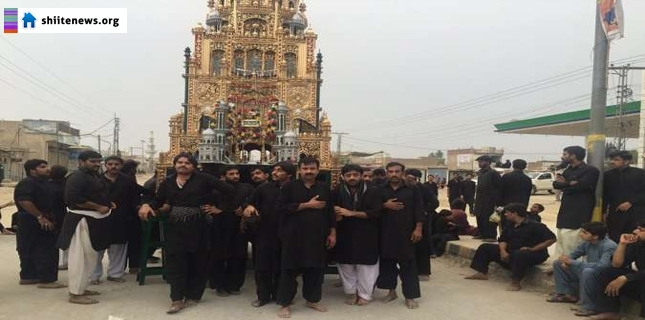 New Pakistan: During the Insafi government, Case filed against the organizer over large number of people in the procession
City Police in Dera Ismail Khan had filed a case against Ali Raza Shah Shirazi the caretaker of Imambargah and Mosque Ya Ali (as). The case filed by the SHO city Muhammad Ramzan, police stated that Ali Raza Shah Shirazi was allowed to carry out a procession of Taazia, however it was advised that the attendees should be kept less than 100 people.
The taazia procession that was brought out on 7th Muharram ul Haram from Imambargah Hazrat Imam Hassan (as) (famously known as Thalla Bhoora Shah) was attended by more than 500 people and the procession was ended at Imambargah and Mosque Ya Ali (as).
The Police had used articles of PPPC 188 in the case that was filed against Ali Raza Shah.