Pakistan
Hazrat Umar was not martyred on 1st Muharram rather on 26th Zil Hajja: Ahl e Sunnat scholars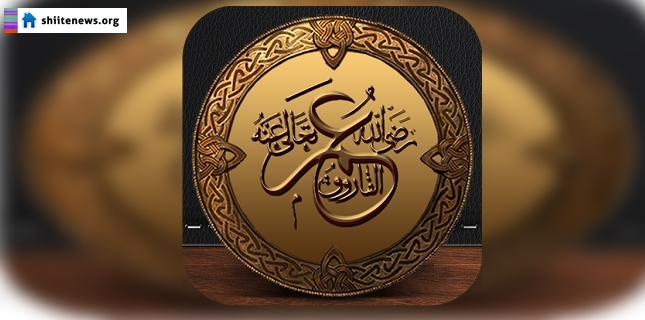 Hazrat Umar was not martyred on 1st Muharram rather on 26th Zil Hajja: Ahl e Sunnat scholars
A video of famous Ahl e Hadees scholar Molana Ishaq has been publicized in which he clearly said that statements regarding Hazrat Umar (ra)'s martyrdom though all knowledgeable people know that Hazrat Umar (ra) was not martyred on 1st Muharram. All this uproar is created just because of Ahl e Bait (as) enmity.
In addition to this, in authentic books of Ahl e Sunnat also Hazrat Umar (ra)'s martyrdom day has been mentioned as 26th Zil Hajja and that on 29th Zil Hajja Muslims did Bai'at (pledging spiritual allegiance) of Hazrat Usman (ra).
Now the question arises that why only in Pakistan the uproar of Hazrat Umar (ra)'s martyrdom has been created by nefarious terrorists? What are their aims, when this is not even proved by history? The answer is very simple. The basic objective of these notorious terrorists is to create pugnaciousness among Muslims by bringing Sahaba (ra) and Imam Hussain (as) & Ahl e Bait (as) in front of each other. Nowhere in the world Hazrat Umar (ra)'s martyrdom is celebrated on 1st Muharram except Pakistan therefore, our government and Ahl e Sunnat scholars should seriously take notice of this act of terrorists. They have been defaming Sahaba (ra) by spreading sedition in their name.
Our questions to nefarious terrorists!!
Why the day of Hazrat Umar (ra)'s martyrdom is not celebrated anywhere else in the world?
Why there is no holiday on 1st Muharram in Saudi Arabia?
Why your ancestors never thought of celebrating Hazart Umar's martyrdom?
If they answer these questions, which is difficult for these terrorists, then we have some more questions to ask.