Pakistan
584 un-registered religious institutes in Karachi with 73 thousand local and international students: Report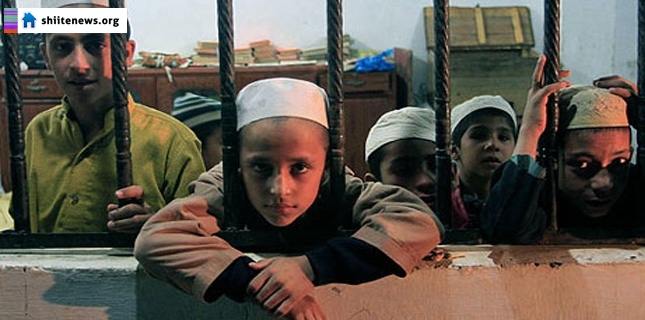 584 un-registered religious institutes in Karachi with 73 thousand local and international students: Report
Special Branch Survey, which was conducted with regard to National Action plan, has revealed information that had not been know earlier. Geo-tagging and registration of religious institutes (madaaris) is almost complete. There are more than 7 thousand and 4 hundred religious institutes in Sindh, including Karachi out of which more than 584 are un-registered. These un-registered madaaris have more than 73 thousand students, some ghost madaaris are also there that exist only on papers. This is the first time that the data of special branch has been attained with regard to religious institutes (madaaris) in Sindh, including Karachi.
According to the report, there are more than 7400 madaaris in Sindh out of which around 2500 are located in Karachi and its adjacent areas. 1900 madaaris in Karachi and its adjacent areas are registered in which around 200,000 students are studying. Report tells that the number of registered madaaris were 1400 a year ago. It has also been revealed in the report that there are around 584 un-registered Madaaris in Karachi which have more than 73,000 students.
Special Branch's report revealed that some ghost madaaris also exist and Sindh government has been trying to figure out the real work of such madaaris. In addition to this, Geo-tagging of madaaris is also in process and geo-tagging of more than 6500 madaaris in Sindh has been completed whereas the remaining work will be completed in a month. According to the report of Special branch, geo-tagging has been done for the first time in country's history and it has not only made the access to information digital and easy but also made it easy to keep an eye on every kind of movement.