Pakistan
Offices of nine banned sectarian groups sealed in Sindh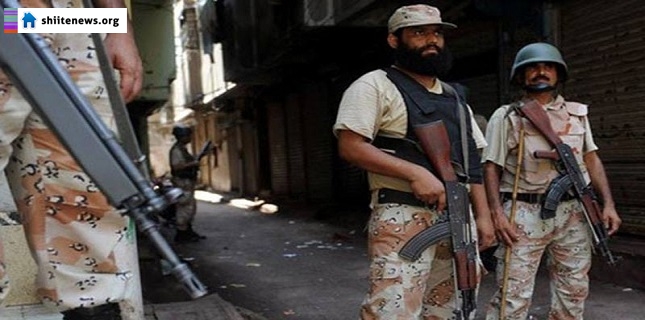 The Sindh government has received details about 62 'banned sectarian organisations' from the federal authorities, bank accounts of the 13 of those groups have been frozen and offices of just nine of them have been sealed, it emerged on Sunday.
Officials in the home ministry mentioned in a report sent to the CM office that the Ministry of Interior (MoI) had sent some finer points of the organisations to the province for further action. The points were conveyed to the Sindh Police and Pakistan Rangers, Sindh.
They stated that the MoI had also sent category-wise sketchy details of the banned groups, which had never become dormant despite having been slapped with repeated bans. A hefty 43 such organisations fall in the 'A' category, 12 in 'B' category and seven others in 'C' category.
Referring to the report, the officials said 17 organisations among the 43 had been categorised in the 'anti-state terrorism (armed and anti-state)'. However, the bank accounts of just one of them have been frozen.
Some 13 more organisations in the top category have been called 'violent sectarian (armed)'. Seven of those organisations have got their offices sealed while the accounts of the two of them have been frozen.
The remaining 13 groups in the same category are specified as 'Baloch Insurgent (armed)', of which three have got their accounts frozen with no mention of any of them having offices.
Some 12 groups have been specified in the category 'B' with the mention 'not very active'. Office of one of those groups has been sealed while the bank accounts of three such organisations have been frozen.
The last seven groups have been specified as 'financier/ supporters'. Office of one of those organisations has been sealed while bank accounts of four groups have been frozen.
Officials said 13 of all the 62 groups identified by the MoI were common in the list of the United Nations Security Council Resolution (UNSCR).
However, they added, there were 24 more such organisations related to Pakistan in the UNSCR list, which were not banned by the MoI.
"These banned organisations have been identified and whatever details we have received about them from Islamabad have been conveyed to the Sindh Police and the Rangers for further action," said a senior official in the home ministry.
Besides, he added, the MoI was requested for more information about the groups to ensure that befitting action could be taken against them.
"Such organisations are not to be allowed [to hold] public gatherings or meetings. Action is being planned against such outlawed outfits which have re-emerged with new names or titles," he stated.