Pakistan
4 Terrorists arrested responsible for planning an attack on "Mehfil e Shah Khurasan" during Muharram ul Haram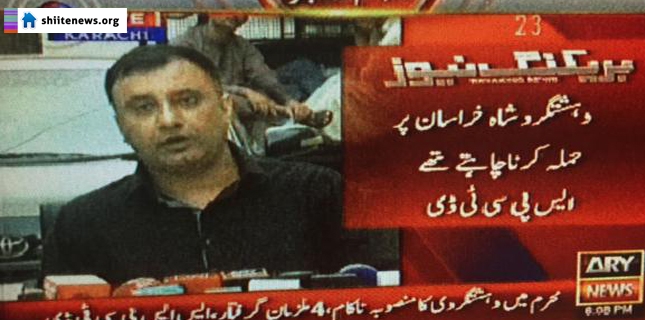 SP Naveed Khuwaja of anti-terrorist force has revealed in a press conference that 4 terrorists have been arrested from Karachi who were planning to carry out a terrorist attack in Karachi during Muharram ul Haram. He said that the terrorists wanted to target Mehfil e Shah Khurasan Imambargah.
Naveed Khuwaja said that terrorists belong to Indian secret agency RAW, they had been trained there and even used to receive money from India through different sources. Their network is operated from South Africa, Indonesia and Dubai. The arrested terrorists include Shafeeq, Khalid, Mohsin and Zafar.
While talking to a news conference, SP Naveed Khuwaja said that the terrorists were in contact with different political leaders as well as religious extremists and terrorists and they were planning for the terrorist attack with them.
It should be kept in mind that the madaaris are the center of terrorism in Pakistan and unfortunately all such madaaris belong to Deoband sect and the center of Deobands is in India.