Pakistan
Deobandi Junaid Jamshad another Blunder on a TV show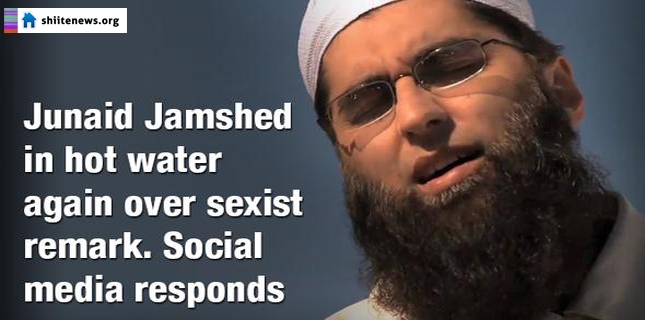 Vital Signs singer turned evangelist turned fashion designer Junaid Jamshed made yet another blunder this past week as he appeared on a TV show and stated that "God dislikes that any woman should be named [in the Quran]."
Cue furor: the internet blew up over the remark, calling it out for being misogynistic, irresponsible and just plain wrong.
Junaid Jamshed was in the spotlight last year when he was accused of making blasphemous remarks in one of his televised sermons.
This time, it appears that he felt he had to correct his mistake quickly, as he took to his Facebook page and issued a 'clarification. ' In the carefully edited video, he explains that he did not intend to offend or belittle women at all. He cites Quranic verses that relate the high stature of women.
However, he closes with the sexist remark: "A woman is a diamond. Diamonds are meant to be hidden."