Pakistan
Iranian Envoy inaugurates "Iran Desk" at LCCI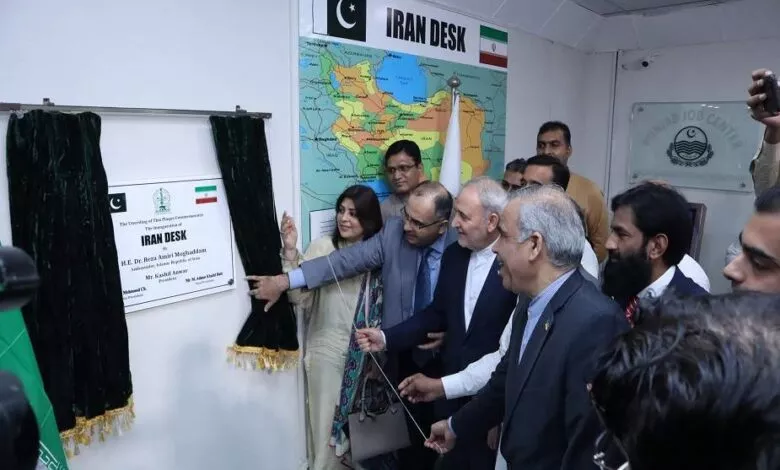 Shiite News: Ambassador of Iran to Pakistan Dr. Raza Amiri Moghaddam visited Lahore Chamber of Commerce and Industry (LCCI), and met various businessmen, investors, and industrialists.
The Iranian ambassador said that the Investment Facilitation Council and the Barter Trade Mechanism have promising results and are highlighting the potential for economic development.
The Iranian ambassador stressed the importance of reducing trade costs and focusing on transportation.
He said that there is a 1000 km long border between Pakistan and Iran, it is very helpful in low cost trade and transportation as there is no border dispute. On this occasion, he also inaugurated Iran Desk in Lahore Chamber.
The Iranian ambassador said that three border markets are currently functioning while three more are under progress, which is expected to significantly increase bilateral trade.
President of Lahore Chamber Kashif Anwar delivered the welcome speech while the Consul General of Iran in Lahore Mowahid Far was also present on the occasion.
Kashif Anwar reiterated the importance of strong cultural and historical ties between Pakistan and Iran and expressed his desire to transform these ties into strong economic and trade ties.
He thanked the Iranian diplomats for their excellent response to the Lahore Chamber's requests. The President of Lahore Chamber highlighted the active participation of businessmen from Lahore in Tehran Expo in May 2023 and expected more active participation in the upcoming Iran Packaging and Printing Expo to be held in Tehran from 2 to 5 October 2023.
Kashif Anwar emphasized the sharing of exhibition calendars between the two countries so that more businesses can participate in major exhibitions organized by Pakistan and Iran.
The President of Lahore Chamber informed the Iranian Ambassador about the efforts to establish relations between thirty-two thousand members of Lahore Chamber and Iranian businessmen.
He stressed the need for detailed information on Iran's key imports and duty infrastructure. For the promotion of trade, he suggested the establishment of strong banking channels and mutual financial institutions between the two countries.
He informed the ambassador about the details of Iran desk in Lahore Chamber and thanked the Iranian ambassador for inaugurating it.