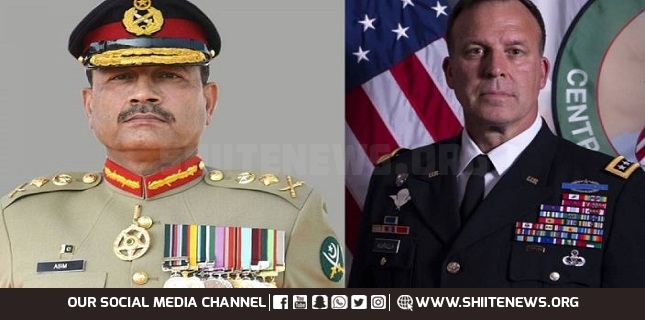 US Central Command General (CENTCOM) Michael Erik Kurilla called on Chief of the Army Staff (COAS) General Syed Asim Munir, the military's media wing stated on Monday.
According to the Inter-Services Public Relations (ISPR), regional security situation and defence cooperation were discussed. Both leaders were said to have reiterated the desire to further enhance bilateral relations in all fields.
The ISPR also said that the "visiting dignitary acknowledged and appreciated Pakistan Army's successes in fight against terrorism and Pakistan's continued efforts for bringing peace and stability in the region."
Last year, Kurilla had visited General Headquarters (GHQ) and discussed the security situation in the region as well as other related matters of mutual interest.
The US general laid a floral wreath at the Martyrs' Monument in honour of the martyrs of Pakistan, the ISPR said.
The military's media wing also revealed that a contingent of the Pakistan Army presented a guard of honour to the visiting dignitary.