Pakistan
MWM women wing's rallies to protest against genocide of Shia Muslims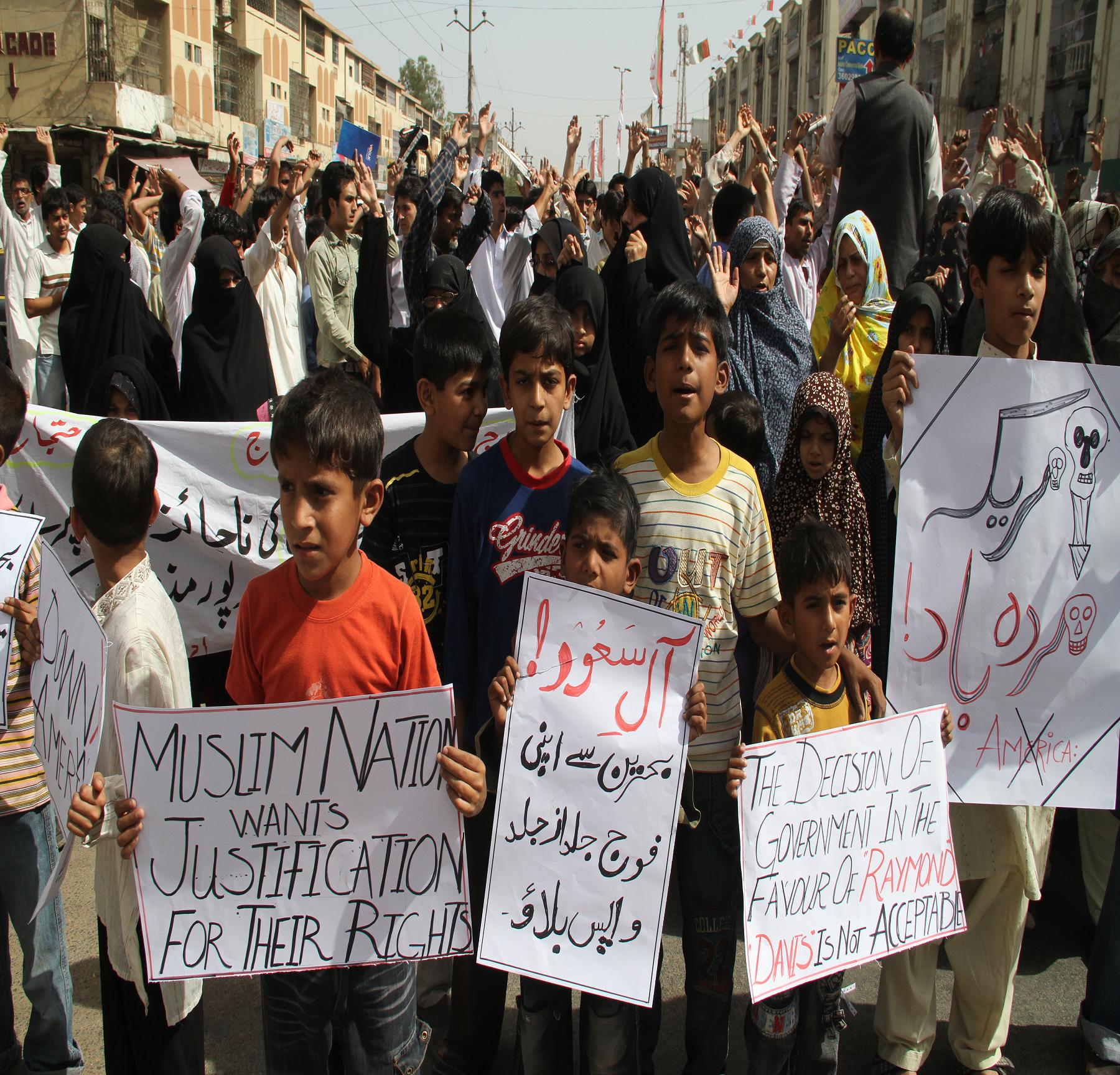 Tens of thousands of women and children staged rallies under the aegis of Majlis-e-Wahdat-e-Muslimeen, women wing on Friday to protest against the genocide of Shia Muslims in Pakistan. It also demanded release of arrested Shiites.
In Islamabad, the supporters of the MWM staged rally from China Chowk to Islamabad Press Club. Allama Amin Shaheedi, Allama Aijaz Behishti, Allama Asghar Askari and Syeda Rubab Zehra Zaidi led the rally.
Speaking at the rally, they condemned the genocide and witch-hunt of Shiites across Pakistan and demanded an immediate end to it. They raised slogans against the terrorists, U.S., Israel and their allies for terrorism in Pakistan and across the Muslim world.
In Karachi, the participants of the rally marched through M.A. Jinnah Road from Numaish Chowrangi and culminated at Karachi Press Club. They were lifting banners and placards inscribed with slogans against the nasbi takfiri terrorists.
Heirs and relatives of those martyred in targeted attacks of takfiri terrorists also participated in the rally. In particular, mother of martyr additional session judge Quetta Zulfiqar Naqvi also attended and spoke at the rally. They raised slogans against the terrorists, U.S. and Israel.
One of the placard carried by a child was inscribed with a question for President, Chief Justice of Pakistan and Chief of Army Staff that when you will arrest and punish the assassin of my father.
Khanam Zehra Najafi, secretary general of the MWM women wing Karachi chapter, speaking at the rally, demanded of the President Asif Zardari, Chief Justice Pakistan Iftikhar Chaudhry and Chief of Army Staff Ashfaq Pervaiz Kiyani to play their active and effective role to nab the terrorists and hang them publicly.
She said that the state institutions have to choose between Pakistan and terrorists.
"On one hand, terrorists target Shiites and on the other, police and rangers arrest Shia Muslims to harass them and implicate them in false cases. It is injustice," she said.
Khanam Najafi said that the terrorists were serving the interests of the United States of America and Zionist regime of Israel by fighting their proxy war. She said that there are black sheep in the police and rangers and terrorists enjoy support from these black sheep. She said that arrest of Shia youths was tantamount to punish the victims and contempt of Shia martyrs.
Mother of slain judge Zulfiqar Naqvi said that neither Chief Justice Pakistan nor the C J of Balochistan High Court had even condoled with her on the murder of her son. She said that government provided no facility to shift the body from Quetta to Karachi.
The MWM rally demanded of the Chief Justice Pakistan to take suo motu notice of the genocide of Shia Muslims and pronounce death sentence for all the terrorists because justice delayed is tantamount to justice denied.
MWM women wing Balochistan chapter staged rally from Nichari to the graveyard of the martyrs. Hundreds of women participated in the rally.