Pakistan
Elements killing Shia people are in fact conspiring against Pakistan: Altaf Hussain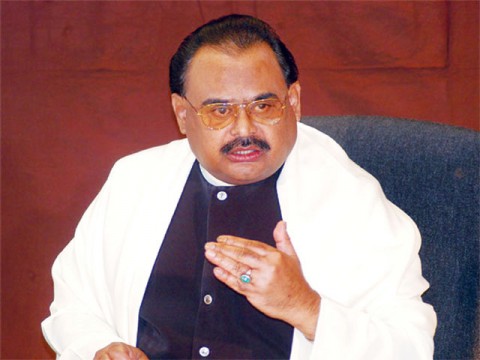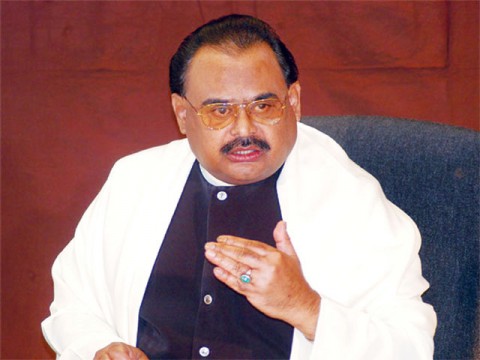 Muttahida Quami Movement (MQM) leader Altaf Hussain has said that the elements that are killing Shia people after taking them out of buses and verifying their identity are, in fact, conspiring to disintegrate Pakistan. He said that all patriotic Pakistanis must boycott such ruthless elements. He said this while talking to Prime Minister Raja Pervaiz Ashraf and Federal Interior Minister Rehman Malik on the telephone.
Altaf said that Pakistan was beingencircled by threats from all sides and the people belonging to Shia community were being killed under such circumstances by pulling out from buses. He said that it was gross injustice and termed it as an act of enmity against Pakistan.
Altaf Hussain said that it was a historical reality that the founder of Pakistan Quaid-i-Azam Muhammad Ali Jinnah belonged to the Khoja Twelver Shia sect and when he died, two separate funeral prayers were offered. One funeral prayers was offered by Allama Shabbir Ahmed Usmani, and the other funeral prayer was offered by a Shia cleric. No one could possibly deny these historical facts. Anyone challenging this would be lying.
He said that the Shia people were also Pakistanis. Even the Hindus, the Sikhs, and the Christians living in Pakistan were citizens of equal stature. He declared that the elements compelling the Hindus, Sikhs or other non-Muslims to leave Pakistan were, in fact, doing injustice to Pakistan, and they were brushing aside the teachings of the Quaid-i-Azam with contempt.
Altaf Hussain said that the country would be lost in darkness if the patriotic Pakistanis did not come forward to put an end to this injustice. He said that all educated, enlightened and moderate Pakistanis should boycott the heartless elements killing innocent people.
He further said that each Pakistani should make a resolve on the occasion of the Eid that he would look at all other Pakistanis as citizens of equal stature. Everyone should be given equal rights, and no one should be discriminated and vilified on the basis of religious beliefs. He said that everyone living in Pakistan has equal rights on Pakistan just as anyone else in the country.
Agreeing to the assertions of Altaf Hussain, Prime Minister Ashraf said that the killing of innocent people on the basis of their religious beliefs, whether Shia or any other sect or religion, was the height of injustice and utter bestiality. He said that the elements involved in such heinous deeds were not doing any good to Pakistan.
Prime Minister Ashraf said that the situation in Pakistan could improve greatly if all leaders began to think like Altaf Hussain about Pakistan.