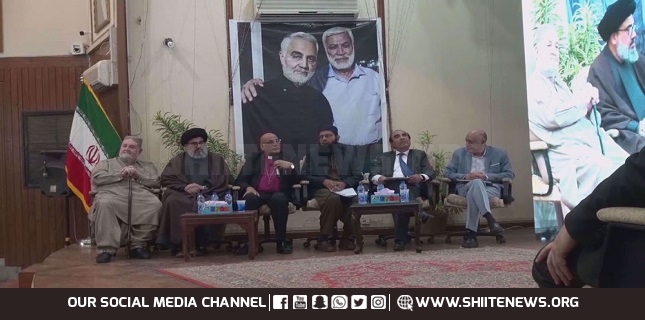 Like other parts of the Muslim World, people in Pakistan also observed the third anniversary of the assassination of General Qassem Soleimani.
Special conferences and seminars were held in Pakistan's capital Islamabad to highlight the role of the top Iranian commander in fighting terrorism and defending Islam.
The participants, including religious scholars, politicians, poets, and rights activists termed Soleimani a hero of Islam. They said this great martyr gave dignity and honor to Muslims around the world.
While expressing sympathy with the Iranian nation, the participants in the ceremonies said General Soleimani set a great example of bravery and courage which will be remembered by future generations.
This year, the Iranian embassy in Islamabad and its consulates throughout Pakistan, particularly in Karachi, Quetta, and Lahore, organized various events to pay tribute to the late Iranian commander.
The participation of people from different walks of life in ceremonies to mark the third anniversary of General Soleimani's assassination indicates that he holds a high status in people's hearts and his sacrifice will be remembered in years to come.