Pakistan
"Don't fall to personality cult, worship Allah instead of organisations"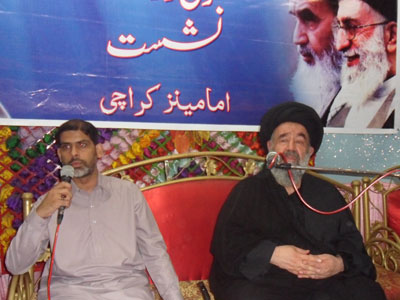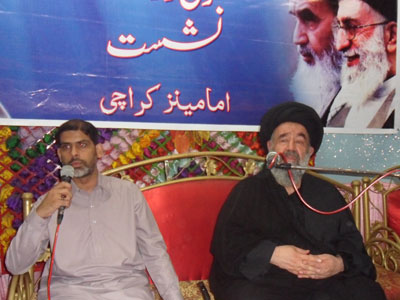 Ayatollah Syed Abul Fazl Bahauddini, representative of Wali-e-Faqih, advised the youths not to fall to personality and organisations.
Speaking at a congregation for thinking and training in Malir Jafar-e-Tayyar, he said that purpose of everything is to please Allah. Imamians Karachi organized it to mark Quran week on the call of martyr Quaid Allama Arif Hussaini who called for observance of Quran week from Ramzan 22 to 27.
He said that criterion of any work is not organisation and persons. He said that people should not be followers of environment. He said that organisations are necessary but one should not become prisoner of organisations. Instead, they should become prisoners of Allah.
"Islam requires us to follow Allah acting upon his orders. Our silence, speech and actions are based on Allah's pleasure. It is unfortunate if the persons and organisations become criteria of anything," he said.
He ruled out the propaganda that we alone cannot do anything and cannot help bring in any change in the society. He said that it is propaganda of imperialist forces and youths in particular should rise against this sort of propaganda.
He said that Ramzan is the best month for human beings to train themselves. He said that Muslims worship in this month easily because Satan becomes prisoner in this month. He said that Quran is the holy book that inform about society. He urged that everyone should work to make good the environment of the society.
Hujjat ul Islam Maulana Shaikh Hassan Salahuddin of Majlis-e-Wahdat-e-Muslimeen, Maulana Hamid Mashhadi, a number of senior scholars and senior brothers of Imamians were also present. Brother Mubashir Zaidi was the interpreter of Agha Bahauddini.