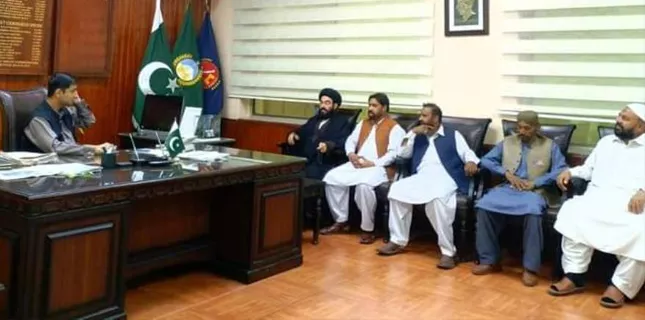 Shiite News: The delegation of MWM led by Allama Syed Abdul Hussain Al Hussaini had a special meeting with Deputy Commissioner Bannu Captain (Retd) Aun Haider Gondal.
In this meeting, Provincial Secretary Media Majlis Wahdat Muslimeen Khyber Pakhtunkhwa Zakir Nouroz Ali Karbalai, district leaders Zulfiqar Ali and Javed Iqbal Hydari were also present.
On this occasion, there was a discussion on the situation of Bannu district including issues of mutual interest, at the end Nowroz Ali Karbalai thanked Deputy Commissioner Bannu.