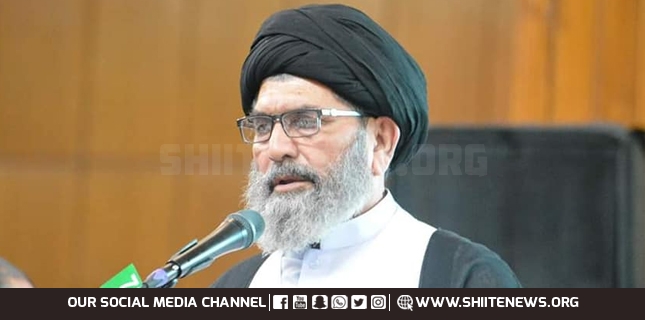 The head of Shia Ulema Council of Pakistan (SUC), Allama Syed Sajid Ali Naqvi, has said that the peace of the region is not possible without solving the Kashmir dispute.
Diplomatic, political and moral support should be accelerated with a bold and independent foreign policy for the identity, freedom, rights and demographic security of Kashmiris.
He expressed these views in his message on Kashmir Exploitation Day, which was started in 2019 against Indian atrocities as well as the strategy of grabbing Kashmir by changing the Indian Constitution.
He said that the government of Pakistan has to intensify its diplomatic efforts so that the oppressed Kashmiri brothers can get the blessing of freedom.