Pakistan
Newly Elected 7 Members of MWM's Shura e Alia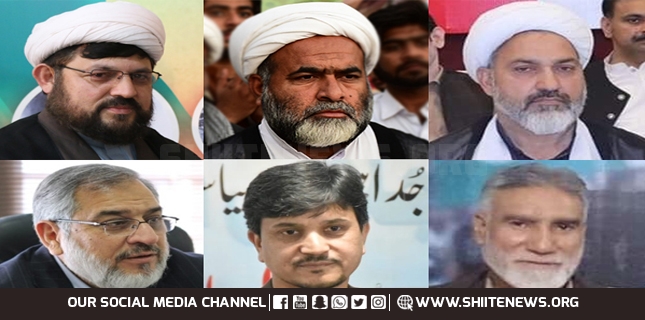 Shiite News: The MWM Pakistan has elected its 7 members Shura e Alia with New Chairman, during 3 days Markazi Rahyan e Karbala Convention held in Islamabad.
On this occasion, a secret balloting was taken placed to elect 4 Ulema e Karam and 3 Technocrats, who will hold the office for next 3 years. In which, Allama Abdul Khaliq Asadi (Punjab), Allama Mukhtar Imami (Sindh), Allama Sheikh Nayyer Abbas Mustafavi (Gilgit) and Educationist Maulana Professor Syed Imtiaz Ali Rizvi is included. Three other member of Shura e Alia are technocrats. They are Director Agriculture Baltistan, Zahid Ali Khan (Skardu), Educationists Nisar Ali Faizi (Islamabad), and Qasim Raza Bunghash (Peshawar).
Shura e Alia consists of 21 members, in which 7 members will complete their tenure.