Pakistan
MWM announces schedule of Central Convention and Party Election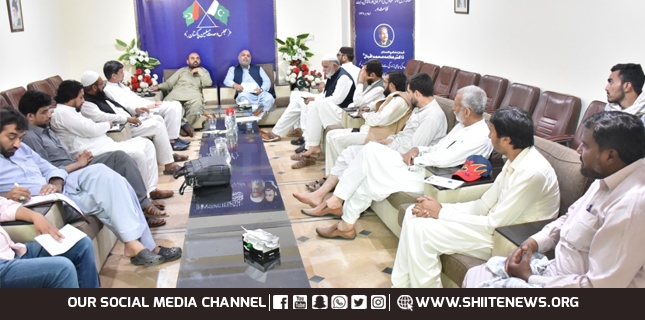 Shiite News: The MWM Pakistan has announced the schedule of 3 days Central Rahiyan-e-Karbala Convention 2022 and Party Election. According to details, the convention will be held Friday to Sunday 13-15 May 2022 at Masjid and Imambargha Al Sadiq Trust, G-9 II, Islamabad, in which the new Secretary-General of MWM will be elected for the next 3 years.
In this respect, a meeting was held in the Central Secretariat, Islamabad, regarding the said convention. This meeting was presided by the Chairman Central Convention, Iqrar Hussain Alvi while Asad Abbas Naqvi, Nisar Faizi, Allama Iqbal Bahishti, and others were also presented.
Different committees were also formed for this convention, in the said meeting.