Pakistan
Imran felicitates social media 'warriors' for successful drive against 'US conspiracy'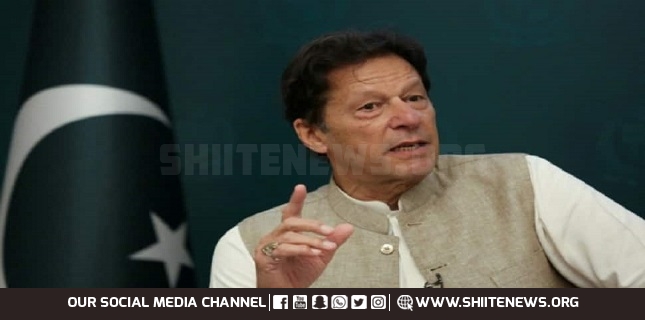 Former prime minister Imran Khan has felicitated all his online 'warriors' for extending his narrative of the "foreign conspiracy" against the Pakistan Tehreek-e-Insaf (PTI) government to all social media platforms.
"I want to thank all our social media warriors who have valiantly taken our fight against US regime change conspiracy forward on all social media platforms," he said in a Twitter post late Sunday night.
"Continue carrying on our movement for Pak's sovereignty & democracy. You are our frontline warriors," he added.
The Twitter post by the deposed premier comes amid calls to cease social media campaigns against state institutions, including the country's armed forces and the judiciary.
Nearly a week ago, the ruling Pakistan Muslim League-Nawaz (PML-N) claimed that the PTI was using botnets to generate coordinated and spam activity to artificially boost their trends against the government led by newly-elected Prime Minister Shehbaz Sharif.
PML-N Vice-President Maryam Nawaz had alleged that PTI's "criminal ring" led by Imran Khan was running a smear campaign on social media against the state institutions after his ouster from the power earlier this month.
In a series of tweets, the ruling party leader had said the malicious campaign and "lies" about foreign conspiracy were spread by a handful of people employing hundreds of fake accounts and bots.
However, PTI leaders and supporters took to Twitter to brush aside the PML-N leader's claim that their reaction against the government on social media was not organic.
On April 12, the Federal Investigation Agency swung into action and launched a crackdown against a smear campaign against army chief General Qamar Javed Bajwa, arresting five suspects, including a political activist.
The former ruling party has been running an online campaign against the dismissal of Imran Khan through a no-trust vote earlier this month, which, in their opinion, was driven by a foreign conspiracy.