Pakistan
Judge sets July 5 to hear Malik Ishaq plea against Shia Muslims azan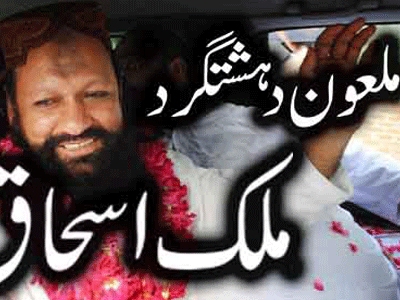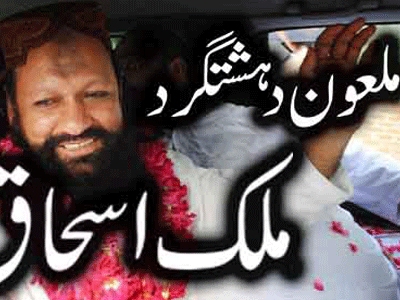 A judge of Rahim Yar Khan's Court has set July 5 date of hearing for the plea of Malik Ishaq against Shia Muslims azan after he stormed into the court premises along with 30 lawyers and other companions.
The enemy of Ahl-e-Bait nasbi Malik Ishaq had filed a case against Shia Muslims azan (call for prayers) on the ground that the azan contains shahadah that Hazrat Ali (AS) is commander of faithful.
At first, the nasbi enemy of Ahl-e-Bait who belongs to banned terrorist group, had gone to Rahim Yar Khan City Police Station B Division and submitted an application to the SHO Police to register a case and take action against Haideri Trust Rahim Yar Khan.
He said that azan is given thrice a day from Hyderi Trust mosque. Police had refused to take his application. After his failure at the police station, he hired a nasbi lawyer, Khalid Mehmood advocate. They filed case in the Session Court pleading for hearing of the case.
Despite the fact that the case was beyond the authority of Session Court, the judge of the court had summoned police taking action on the plea.
It is relevant to mention here that Constitution of Pakistan allows all its citizens to live their lives according to their creed. Shia Muslims practice their inalienable rights when they say they bear witness to the Wilayat of Hazrat Ali (AS).
The terrorist Malik Ishaq adopted pressure tactic to get a date for the hearing when he stormed into the court premises on July 2. The SHO Police also informed the court that Constitution of Pakistan guarantees the rights to Shia Muslims therefore he refused to register the case. However, he said he was obedient to the court's orders.
Malik Ishaq is nasbi terrorist and his banned terrorist group Lashkar-e-Jhangvi and Sipah-e-Sahaba publicly claimed responsibility of genocide of Shias in Pakistan.
Shia leaders and scholars have demanded of the government and chief justice of Pakistan to take notice of violation of inalienable rights of Shia Muslims and award punishment to the terrorists and nasbis.
Ordinary Shia Muslims have urged the leaders, scholars and notables not to take the case for granted. The Shia lawyers however made it clear that the court has no authority to hear the case.