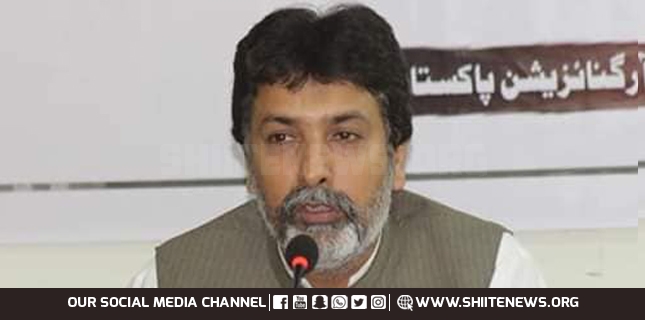 Shiite News: The Spokesman of the Chief of SUC, Allama Sajid Ali Naqvi said that Pakistan cannot be a democratic welfare state without eradicating injustice. We have been demanding for a long time for the provision of Constitutional, Democratic, and Civic liberties. He added that we support all resolutions against external sanctions being imposed on Pakistan but we similarly internal sanctions be imposed from elected representatives to insult respectable citizens or confiscate their rights.
He was expressing his views on a resolution passed in Punjab Assembly for a ban on Tablighi Jamat. He regarded the resolution but also said that we use to protest against any ban is imposed on our country from outside the world but the same thing happens in our country against any citizen then all elected representative should raise their voices against such injustice.
He demanded that the undue restrictions should be revoked and the democratic liberties of citizens should be restored. We have notified the Government in this regard therefore we should not be compelled to call for peaceful protest in this respect.