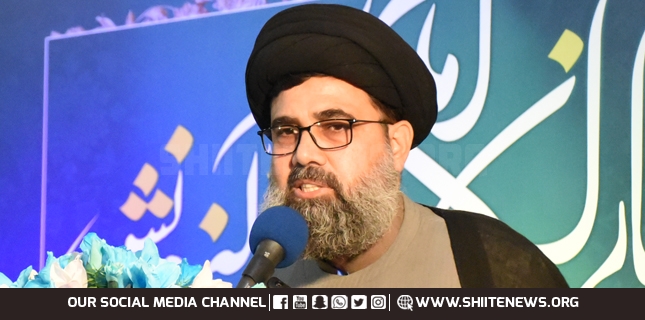 Shiite News: The MWM youth wing held a training session of Nasaran-e-Imam-e-Zamana (AS) at Wahdat House, Lahore. On this occasion, the Central Deputy Secretary-General of MWM, Allama Ahmed Iqbal Rizvi welcomed the resolution passed in Sindh Assembly against the Government-TTP table talk.
Allama Ahmed Iqbal also paid tribute to CM Sindh, Syed Murad Ali Shah, and PPP leadership. He said that every Pakistani wants to root out terrorism from his or her beloved country and all political parties would have to play their role in this regard. Terrorists deserve no mercy as they killed brutally, our school-going children, several experts of various fields, stage blood bath in Masajid, Imambarghas, Milad, and Majalis. Leniency with Anti-State elements is a foolish decision and no patriotic Pakistani will support it.
In this event, Syed Sajjad Naqvi, Irfan Hussaini, Kazim Ali, Shoaib Jafferi, Sajjad Haider, Dr. Abdur Rauf, Nadeem Janjua, and others were also present.