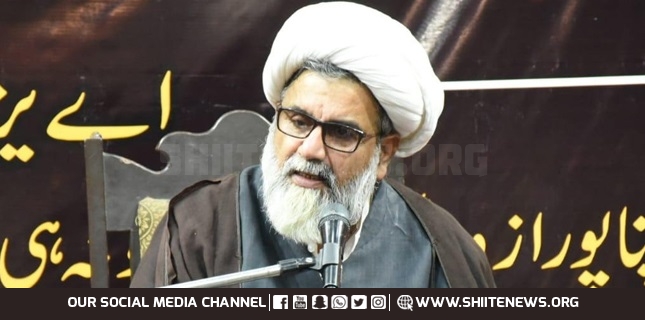 Shiite News: The Central Secretary-General of MWM Pakistan, Allama Raja Nasir Abbas said that the negotiation of the Government with terrorists will be recognized against National dignity. The National will never any compromise on the blood of 70 thousand martyrs including innocent students of APS. Negotiation with banned TTP means to accept Satanic Powers. Unwise measures of the Government have destroyed its overall prestige.
He added that the entire world knows the terrorist activities of TTP who spread hatred against all Muslims, globally. We can never allow the Government to sit with the killers of our youth. ISIS, banned TTP, and other terrorist organizations are US-made and used for conspiracies against Islam.
He warned Government that any pact with TTP will be like playing with fire. If the PM will make any such decision he will remain alone and would have to pay a big cost.