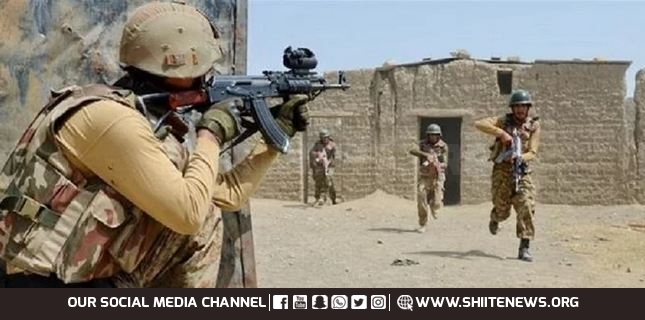 Shiite News: Security forces held an operation in District North Waziristan, KP, where they sent 10 takfiri terrorists to hell including 4 commanders.
According to a statement released from ISPR reads that the forces took said action on secrete information.
In this operation, the forces shot dead 10 terrorists of which 4 commanders were also included, and also recovered explosives and weapons in huge quantities.
The ISPR further cited that all encountered terrorists were experts in IED installation and were being active to target innocent citizens. They were expected to commit more terrorist activities in said district.