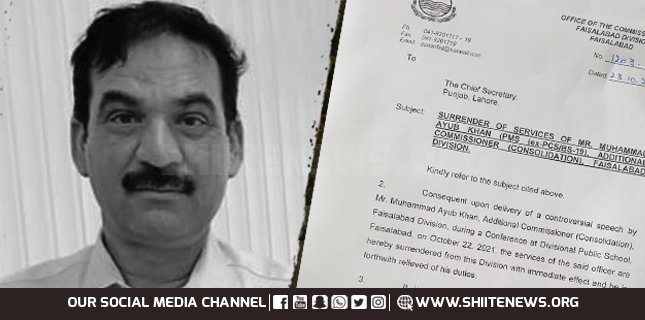 Shiite News: After a powerful reaction from the Shia Community, Deputy Commissioner (DC) Faisalabad, Zahid Hussain has served a notice to ADC, Ayub Baloch as he issued a fatwa against prayer practices of Shia religion while a Serat-un-Nabi event a few days ago.
The notification reads that the services of ADC Ayub Baloch are surrendered from this Division with immediate effect and he is relieved of his duties.
DC Faisalabad is also requested to the Chief Secretary Punjab that formal orders for transfer of the said office from this Division may kindly be issued by the Government of Punjab.