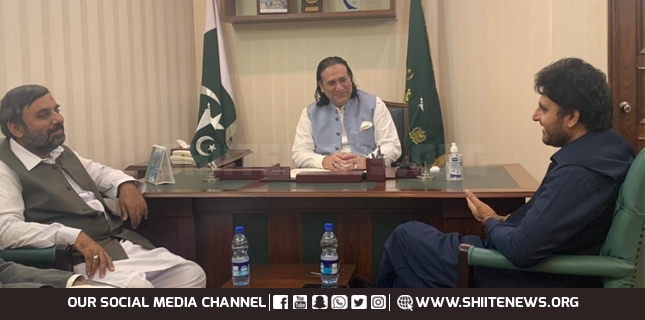 Shiite News: Central Deputy Secretary-General, Syed Nasir Abbas Shirazi and Central Secretary Political, Syed Asad Abbas Naqvi met with the Governor Gilgit Baltistan, Raja Jalal Hussain Maqpon in GB House Islamabad. The current situation of the country and matters of mutual interest were discussed in this meeting.
The representatives of MWM said that their party will keep continuing the struggle for the constitutional rights of the people of GB. They reiterated that this agenda was also a part of our support for the ruling party during the last elections. They also demanded the Government to increase the efforts to give constitutional rights to the people of GB.
They pointed out that some Takfiri miscreants want to disturb the peace of GB and create hurdles in tourism which is needed to address.
Governor GB said that public welfare is our priority and will keep continuing our utmost efforts for it.