Pakistan
Attacks on Shia prayer gatherings in Afghanistan are deplorable, Allama Barkat Mutahiri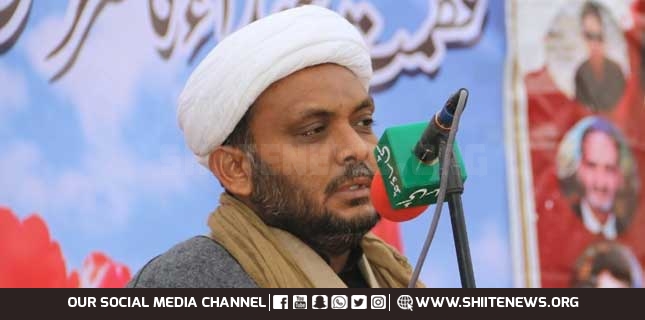 Shiite News: The Secretary-General MWM Baluchistan condemned the brutal attack of ISIS on Jama Masjid Fatimiah in Qandoz, Afghanistan.
He added that attacks of ISIS on Shia Masajid while Juma preyers in Afghanistan are part of the US gameplan. The USA has shifted ISIS terrorists in Afghanistan from Iraq to act upon its heinous plans.
He further said that one-by-one attacks in Qandahar and Qandoz during the last two weeks on Juma prayer gatherings and collectively more than 150 casualties of innocent people are highly deplorable.