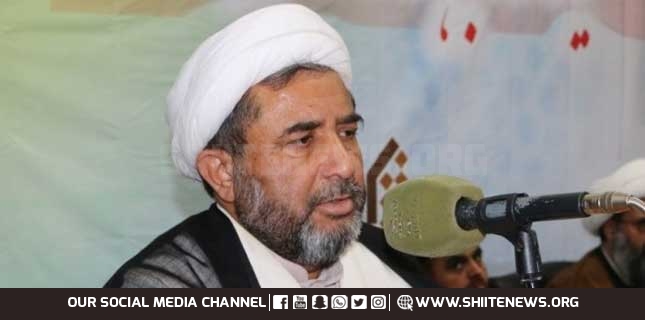 Shiite News: The Secretary-General of SUC Pakistan Allama Arif Hussain Wahidi said that Azadari-e-Syed-Shuda (AS) has been facing hurdles for 1400 years but this mission will continue by the wish of Al-Mighty Allah.
He expressed such views while addressing the Annual Meeting of religious academy Sultan Al Madaris in Sargodha on the topic of the services and sacrifices of Shia scholars in the history of Islam.
He said that our Azadari is a symbol of peace and unity, and it is a remembrance of the grandson of Prophet Muhammad PBUH, Imam Hussain (AS).
He added that Imam Hussain (AS) is not beloved of only one sect of Islam but the entire Ummah, every commemorates the Martyrdom of oppressed Imam in his style while remembering the sacrifice of Holy Imam as a religious deed.
He warned the government to take immediate notice of the behavior of biased officers of Administration against mourners and registering illegal cases is not acceptable.