Pakistan
Mourning days reach an end; the Shia community will observe Eid-e-Zehra, tomorrow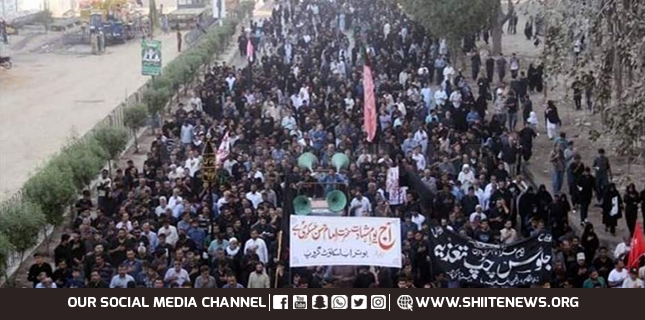 Shiites News: 2 months and 8 days long Mourning period have reached an end, Chup Tazia processions on the occasion of the Martyrdom Anniversary of Imam Hassan Askari (AS) have been winded up in different cities after reaching their final destinations. Now, the Shia community in Pakistan will observe celebrations of Eid-e-Zehra and the enthronement of Imam Mehdi (AS) warmly, tomorrow, on 9th Rabi-ul-Awal.
According to details, today, on the occasion of the Martyrdom of Imam Hassan Askari (AS) two Chup Tazia processions were held in Karachi. The first central procession following a mourning gathering, addressed by Maulana Syed Ali Karar Naqvi, was started after the prayer of Fajar, from Nashtar Park, and ended at Noor Bagh Musfir Khan via Kharadar and Hussainia Iranian, which was led by Buturab Scouts.
The Second procession has been started from Imambargah Qaser-e-Mussayab after the prayer of Zohrain which will be ended at Imambargah Shah-e-Najaf, Martin Road, Karachi.